International insurance Survey at Ningde NPP, China
Mon, Nov 7, 2016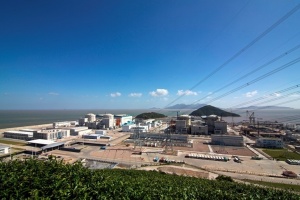 November 01-03, 2016 an International Insurance Survey was held at Ningde NPP, situated in Fujian province, China
The team of experts consisted of the representatives of Nuclear insurance pools of China, Russia, UK, France. RANI was represented by Mr.V.Vashchilo.
The Survey was aimed at assessing nuclear safety, operation safety, fire protection at NPP and updating the insurance risk for NTPL and MD.
At the meetings the management and the staff of NPP provided the information regarding operation process and developments at the NPP, reported on the status of risk improvement recommendations made following the Survey in 2012 and the Survey carried out by Regulator and WANO.
The inspectors took the opportunity to investigate reactor compartment, turbine house, unit control desk, auxiliary shutdown room, safety systems compartments and other facilities.
Upon the results of the Survey the experts will provide recommendations for further improvement of the safety level at NPP. The final report will be issued in three months.
« back