International Seminar at WANO MC
Mon, Jun 20, 2016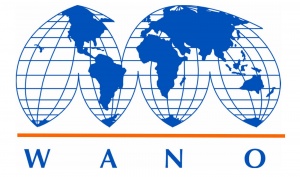 June 14-16, 2016 an annual international Seminar on "NPPs' operating results" was held at Moscow Center of WANO and was arranged by WANO Moscow Center jointly with SC Concern Rosenergoatom.
The Seminar was attended by 29 experts on NPP operating process assessment from 10 countries: Representatives of SC Concern Rosenergoatom and NAEK Energoatom, FSUE Atomflot, NPP specialists from Armenia, Bulgaria, Hungary, India, China, Russia, Slovkia, Check Republic, Finland, the Ukraine, experts from SC VNIIAES, SC Atomproekt and Russian Nuclear Insurance Pool (RNIP).
The following issues were reviewed in the course of the Seminar:
The analysis of WANO MC program "NPPs' operating results" in 2015;
Efficient data collection process to assess the NPP's operating results;
Proposals on further improvement of the program "NPPs' operating results".
The Russian Nuclear Insurance Pool was represented by Deputy Technical Director Mr.V.Vashchilo, who made a presentation on the aims of insurance Surveys at nuclear sites and engineering rating factor.
At working meetings the Seminar attendees took the opportunity to discuss NTPL insurance for operating organizations in accordance with Vienna Convention of 1963, pressing issues of NPPs and operational risks at nuclear sites.
« back